Wade's Gold Mill began as a dream …
Les & Idella Wade spent a lifetime panning for gold and dreaming about building their gold mill. In 1979, after almost 41 years of marriage, they decided it was time to start on their project. After a season of tinkering and experimentation, they perfected a machine that would concentrate a truck-load of gold ore to a single pan of minerals and gold.
After they discovered how many people were interested in gold mining, they started a collection of antique mining equipment. With the help of family, friends, and the community, they built a place where visitors could learn about gold mining in the Black Hills, some geology, and even cool their heels in the creek while panning.
Les and Idella loved meeting people from around the world and making friends. Sadly, they passed away in 2001. Today, their son, Bob Wade, and other members of the Wade family, endeavor to keep their dream alive.
Les & Idella Wade
Idella, Les, Bob & Deb Wade
Deb, Idella, Les, Eileen & Bob
Les working on an antique compressor
Les showing off gold concentrate
Les & Idella in the gift shop
Idella - the world's best panner
Idella sorting gold
Les working on gold recovery
Les & Idella
Les running the mill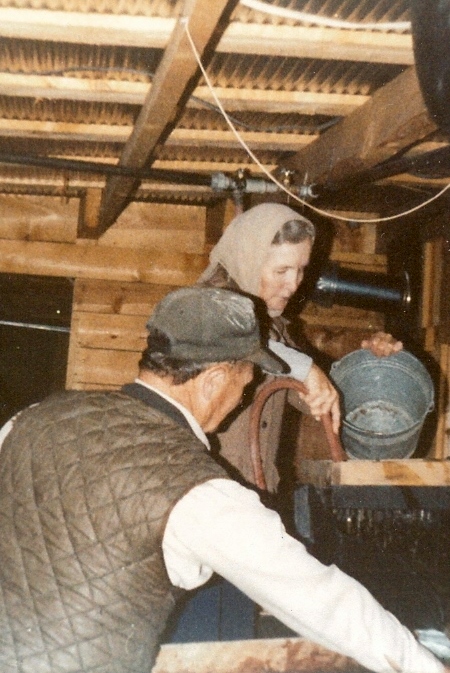 Idella & Les recovering gold